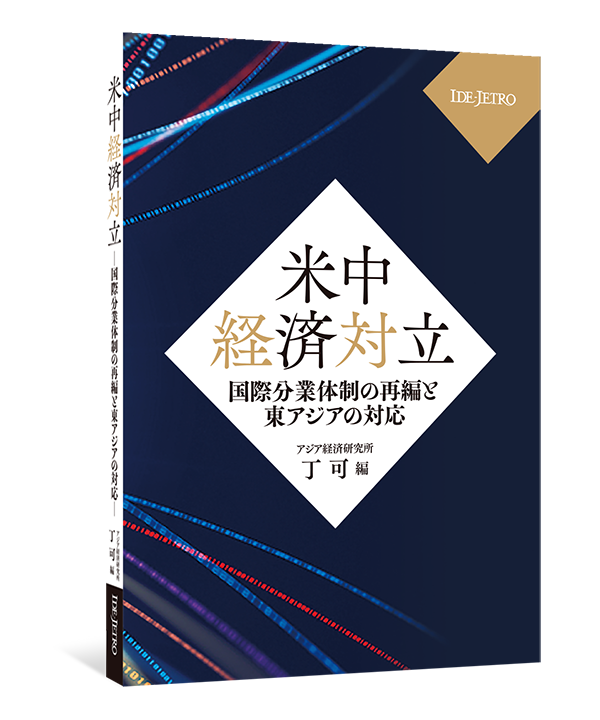 US-China Economic Conflict: East Asian Responses to the Restructuring of International Division of Labor
Download eBook for free
Available in EPUB and PDF format for full book. EPUB files can be opened in eBook readers.
The international division of labor involving East Asia has been forced to significantly change due to US-China conflicts. With regard to production, global value chains centering on China have been rapidly restructured. As for research and development, technological decoupling is underway, and the previously open innovation system is becoming a closed system. Furthermore, skepticism is growing about the feasibility of international division of labor among countries with disparate economic systems, affecting the basis of their economic activity. With contributions from experts in economics, international politics, and area studies, this book analyzes the impacts of US-China economic conflicts on East Asia, which plays the central role in the international division of labor, and explains the responses of relevant countries and regions.
Chapter 1 US-China Relations from the Perspective of Global Value Chains and the Impact of the US-China Trade War: Quantitative Analysis of Trade in Value-Added
Chapter 2 US-China Economic Conflicts and the Biden Administration
Chapter 3 US-China High-Tech Disputes and the Transformation of China's Industrial Policy: From Indigenous Innovation to the New Whole Nation System
Chapter 4 US-China Economic Conflicts and Global Value Chains in East Asia: A Case Study of Taiwan's Electronics Industry
Chapter 5 The US-China Trade War and Vietnam's Economic Development: Integration into the Global Economy and the Dilemma of a Latecomer Developing Country
This book is a product of the research project on "the US-China trade war and the transformation of the East Asian economy", which conducted research at the Institute of Developing Economies from 2020 to 2021. When the research project was planned, US-China conflicts had been limited to economic conflicts including trade war and high-tech disputes. Subsequently, however, the situation has gradually escalated, and tensions between the United States and China have heightened in political, diplomatic, and military arenas.
Despite the spread of confrontations into various areas, the research project focused on economic conflicts and discussed relevant issues for two years. The reason is that unlike the US-Soviet rivalry and US-Japan disputes, US-China conflicts reflect competition between the two major countries that arose from a high degree of economic interdependence. Both the United States and China have become deeply involved in the international production division of labor, known as global value chains (GVCs), global supply chains (GSCs), or global production networks (GPNs), and have played leading roles. In the areas of innovation and research and development, both countries have built close cooperative relationships under a global and open system of innovation. Understanding the economic interdependence and clarifying how it may change in the future is important in foreseeing future US-China conflicts.
The research project's analysis is focused on East Asia. The core parts of GSCs, which include semiconductor manufacturing, are now increasingly concentrated in East Asia. The United States and China have played the most important roles in creating and developing the international division of labor in the region. While offering access to its enormous consumer market, the United States has been the most important source of advanced technologies and high-tech human resources. China meanwhile has led East Asian production networks in terms of both supply and demand. One can gain a deeper understanding of the impacts of US-China economic conflicts by examining issues facing East Asia. In passing, Japan is not in the scope of this book. We hope that this book's analysis of relevant East Asian countries and regions will provide clues that are helpful to the readers in contemplating Japan's responses.
The research project consisted of experts in economics, area studies, and international politics, working collaboratively, since a clear description of economic phenomena requires an interdisciplinary understanding that takes into account regionally distinctive institutions, initial conditions, and geopolitical factors. The members of the research project came to have common views on many issues: reorganization of the international division of labor already began before the US-China conflicts because of economic factors such as comparative advantages and market changes; a complete separation of the US economy from the Chinese economy is unrealistic despite a decline in globalization caused by these economic conflicts and the COVID-19 pandemic; and East Asia will continue to have no choice but to advance economic development by involving the United States and China in the international division of labor. However, since US-China conflicts are ongoing, the research project could not address many questions that need to be examined over a long period of time, such as how far partial decoupling will continue, which of the two countries will have a stronger influence on each industry or region, and to what extent interdependence will deter conflicts.
Despite the spread of COVID-19, the research project fortunately had opportunities to exchange opinions with members of Huawei Japan and Mitsui & Co. Professor Zhijia Yuan of Rissho University kindly gave us a thought-provoking lecture on China's semiconductor industry. We have also exchanged ideas with the Institute for Future Initiatives of the University of Tokyo through research workshops and seminars. Furthermore, in the preparation of this book, we received many suggestions from two reviewers as well as Dr. Satoshi Inomata and other colleagues at the Institute. We would like to express our gratitude for their helpful comments. Lastly, the opinions expressed in the chapters of this book are those of the authors and do not represent the views of their affiliated organizations or the research project.
Editor