14 Japanese and 18 overseas fellows from 18 Asian and African countries have joined IDEAS for the 2017-2018 program.
Overseas fellows study basic Japanese language besides the core courses.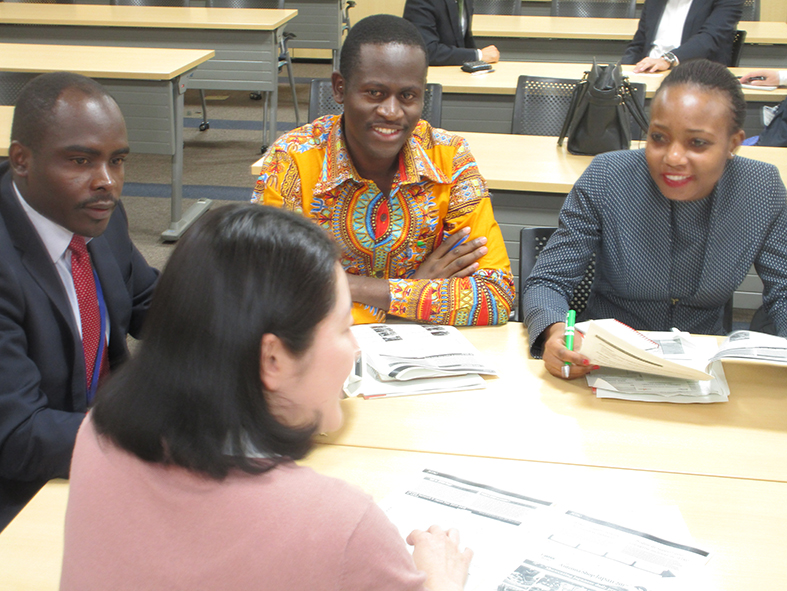 IDEAS organizes several field trips during the course. For 2017-2018 program, they visited Aichi and Shizuoka Prefectures.
It is a rare opportunity to study various aspects of Japanese society such as the role of local government and the manufacturing sites with cutting-edge technologies.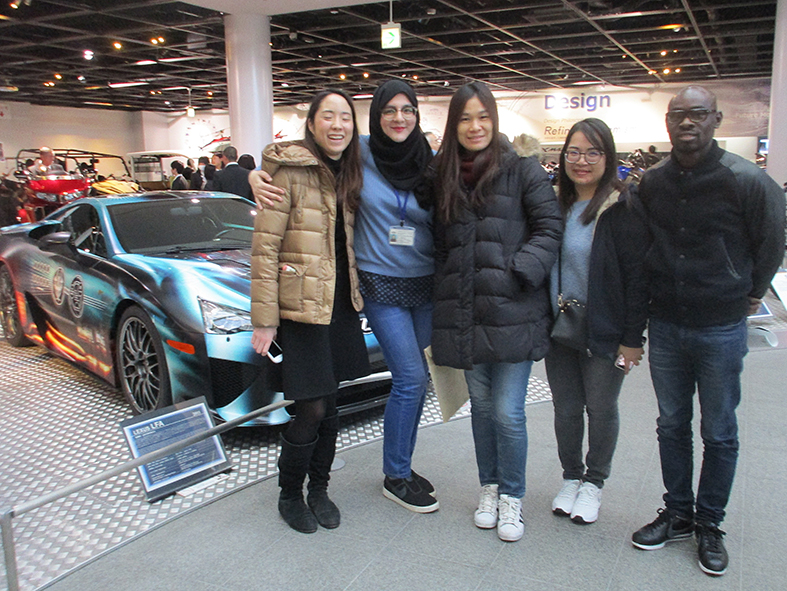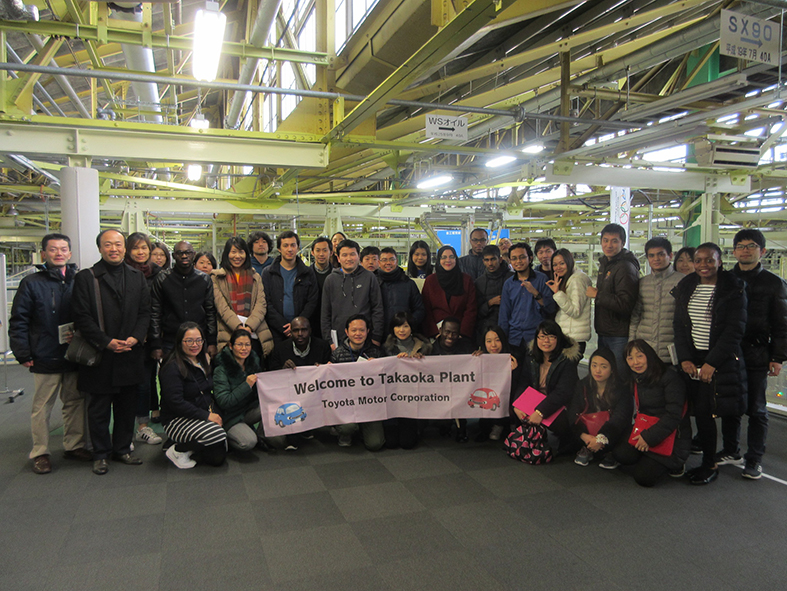 IDEAS invites professors from overseas universities or experts from International organizations for one-week intensive lecture.
Fellows are asked to do their assignments and presentations on the final day.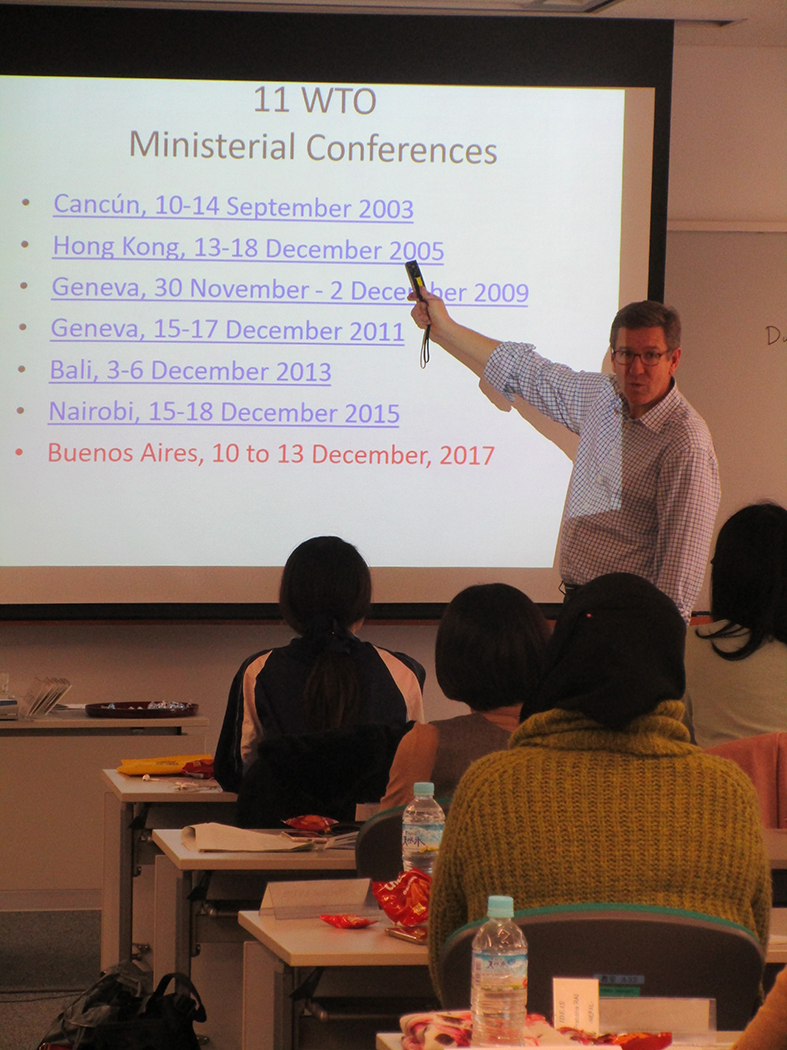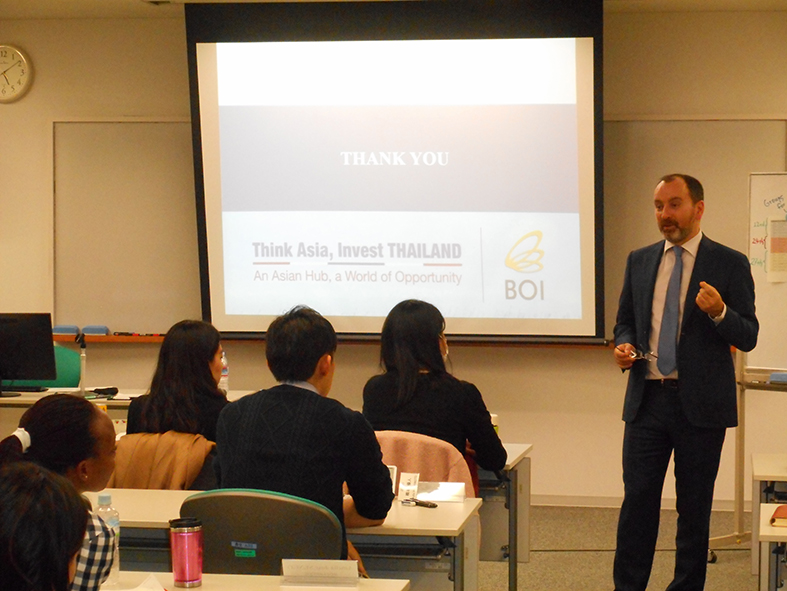 This one-day program is held with the cooperation of Chiba Prefecture government. Fellows visit high schools to teach some topics on their countries.
It is a good opportunity to know the system of Japanese education.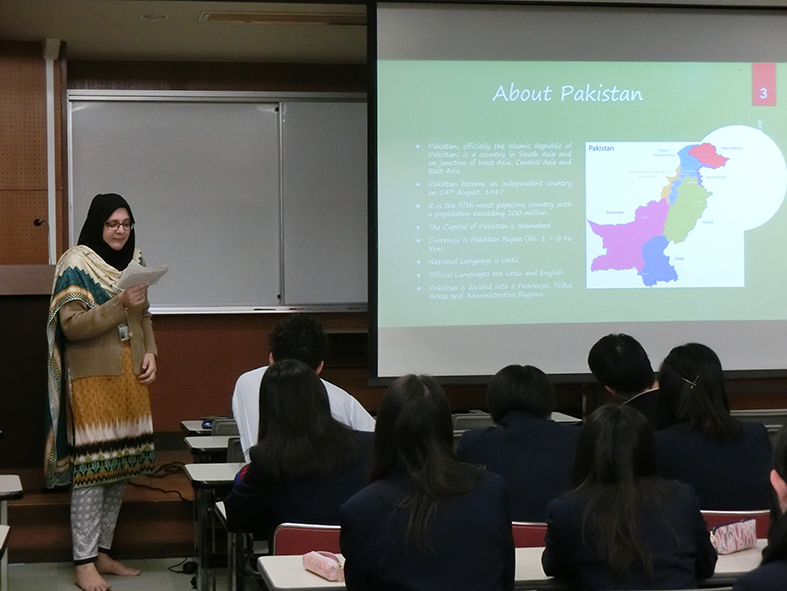 As of March, 2018, 405 overseas fellows from 121 governmental organizations in 25 Asian and African countries have studied at IDEAS. Many of the alumni are playing active roles in their countries. We keep this network by sending IDEAS newsletter by E-mail and by using IDEAS Facebook.
In order to keep our IDEAS network, we would like to know if there was any change in your address or job.
Please contact:goideas