Message from IDEAS alumni
Ms. Frances P'ann Macabuhay
19th Overseas Fellow
Account Management Specialist, Institutional Banking and Subsidiaries Sector, Land Bank of the Philippines

The well rounded curriculum at IDE Advanced School enables fellows to simultaneously appreciate the socio-economic development issues facing developing countries while experiencing Japanese culture. Experienced and competent lecturers and the learning environment in the school make it conducive for the fellows to be more perceptive to new ideas. On top of the classroom lectures, activities set by the ever-accommodating Secretariat enable the fellows to witness the actual application of the lectures imparted in class. The diversity of the nationalities of the participants adds dynamism to the program. Interactions among the Asian fellows provide first hand information about the actual developmental experiences and concerns in their countries.

Outside the classroom setting, the camaraderie among Overseas and Japanese fellows is felt. Cooking parties, casual get-togethers and excursions sealed the bond among them. The friendship forged is definitely one of the priceless memories I'll forever cherish.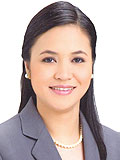 ---
Mr. Sheikh Mohammed Tauhidul Islam
19th Overseas Fellow
Upazila Nirbahi Officer (Chief executive of the sub-district), Saturia Upazila, Manikgonj District, Ministry of Land, Bangladesh

IDE Advance School (IDEAS) offer an ideal international environment and ample services for study and research. The main purpose of IDEAS is to impart training in the field of economic development and contemporary studies which are very appropriate for understanding today's globalizing world. IDEAS has a clear vision for long-term capacity building. It is helping people who work in the public sector to enhance their knowledge and skills to improve public services especially in developing countries.

IDEAS faculty is extremely diverse. Professors come from different backgrounds and have been educated in different places with experience working in many parts of the world. The Institute has a world class and well-organized library with every modern facility.

The Institute provides the basic Japanese language training and some international exchange program like the Japanese Tea Ceremony and the Japanese calligraphy. We have also got a nice experience of home stay with Japanese family to exchange culture and tradition. These undoubtedly give fellows distinct advantage.

If you are looking for an environment in which to grow academically, professionally and personally, IDEAS is the place to be.