France Telecom-Orange
Company Profile and History
Orange is the key brand of France Telecom, one of the world's leading telecommunications operators. The Group had consulate sales of 53.5 billion euros in 2008 and a customer base of more than 189 million customers in 30 countries at 2009, September 30. Orange, the Group's single brand for Internet, television and mobile services in the majority of countries where the company operates, now covers more than two-thirds of customers. At the end of September 2009, the Group had 128, 8 million mobile customers worldwide and 13, 4 million broadband internet (ADSL) customers in Europe.
France Telecom-Orange is the number three mobile operator and the number one provider of broadband internet services in Europe and, under the brand Orange Business Services, is one of the world leaders in providing telecommunication services to multinational companies.
The Orange brand was created in 1994 for Hutchison Telecom's UK mobile phone network, which was acquired by France Télécom in August 2000. In 2006, the company's ISP operations, previously Wanadoo, were also re-branded Orange. Orange is now the unique commercial façade of almost all France Telecom services. Orange France was incorporated in 2005 and has its headquarters in Arcueil, France.
Microtel Communications Ltd. was formed in April 1990 as a consortium comprising Pactel Corporation, British Aerospace, Millicom and French company Matra (British Aerospace soon acquired full control of the company). In 1991 Microtel was awarded a license to develop a mobile network in the UK, and in July 1991 Hutchison Telecommunications (UK) Ltd acquired Microtel from BAe. BAe was paid in Hutchison Telecommunications (UK) Ltd. shares, giving the company a 30percent share. Hutchison Whampoa held 65percent and Barclays Bank the remaining 5percent.
Microtel was renamed Orange Personal Communications Services Ltd. in 1994. The Orange brand was created by an internal team at Microtel headed by Chris Moss (Marketing Director) and supported by Martin Keogh, Rob Furness and Ian Pond. The brand consultancy Wolff Olins was charged with designing the brand values and logo and advertising agency WCRS created the Orange slogan "The Future's bright, the Future's Orange".
Orange plc was formed in 1995 as a holding company for the Orange group. France Telecom formed the present company in 2001 after acquiring Orange plc (which had been acquired by Mannesmann AG, itself purchased by Vodafone shortly after, leading Vodafone to divest Orange) and merging its existing mobile operations into the company. The company was initially 100percent owned by France Telecom (although there were and still remain minority investors in some of the national operating companies). In 2001 15percent was sold in an IPO, but in 2003 the outstanding shares were bought back by France Telecom.
Up to 1988, France Télécom was known as the Direction Générale des Télécommunications, a division of the Ministry of Posts and Telecommunications. It became autonomous in 1990. It was privatized by Lionel Jospin's Plural Left government starting in January 1, 1998. The French government, both directly and through its holding company ERAP, continues to hold a stake of almost 27percent in the firm.
Orange Madagascar launched as Antaris in 1998. It was re-branded Orange Madagascar in 2003, and according to the firm's 2008 figures it has just over 2 million subscribers.
Orange Madagascar, bâtiment Galaxy Plaza, Rue du Dr Raseta, Joseph Andraharo, BP 7754, Antananarivo 101, Madagascar
In Madagascar, Orange offers both mobile and internet services. Orange customers have access to per-second billing, the lowest cost starter-kit on the market, easy top-up recharge tickets, the latest national, international and sports news, as well as a loyalty programme. Orange Business Services also provides business communication solutions and services.
To meet specific local needs, the Group developed in Madagascar, the Botika indirect sales concept, bringing Orange mobile services to remote rural areas. Over 100 Botikas have now been opened in Madagascar. The first-ever "Country Credit Transfer" plan was introduced in France in April 2008 in partnership with Orange and the France Telecom subsidiaries in Madagascar and Senegal. Under the plan, customers in France can add call time for friends or family who use a prepaid mobile card in either of the two countries by remotely topping up their credit.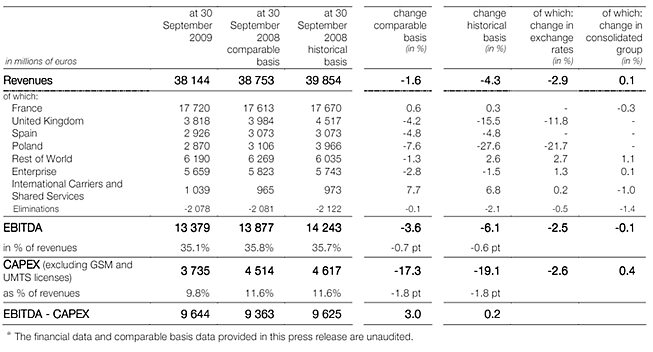 | key figures on 12/31 | 2004 | 2005 | 2006 | 2007 | 2008 |
| --- | --- | --- | --- | --- | --- |
| Market share | 51,3% | 58,2% | 66,9% | 63,2% | 58% |
"The telecommunications market has experienced radical transformation in the space of just a few years. Orange has embraced these changes, identifying key strategic areas where we aim to be a major player in the new global digital village: network performance, dynamic innovation, superior service quality, a broad and powerful brand, focused international expansion and ongoing creation of fresh growth opportunities"
"In 2005 the Group needed a transformation plan to initiate a new strategy able to anticipate changes in the telecommunications ecosystem. NExT, a trailblazing programme in many respects, guided the Group's strategy over the past three years based on four pillars: convergence, driven by ubiquitous digital technology, with a shift from a network access vision to a services access vision; migration of voice and other services to IP technology. Anticipating this migration has enabled us to be No. 1 today in broadband Internet and IPTV in Europe, with nearly 8 million Liveboxes in service; the third pillar involves growth initiatives, particularly in high speed access, content, online advertising, e-health and IT services for enterprises. These new businesses accounted for 9percent of our 2008 revenues; and the internationalization of the Group, which has been pursued with determination and careful planning. This has strengthened the Group's foundations, particularly in fast-growing emerging markets, which accounted for 29percent of our customer base in 2008, compared with 15percent in 2005.
Capitalising on these achievements and guided by the Orange 2012 initiatives we will pursue a strategy that has proven its efficiency while accentuating our approach. The Group must also take steps to adapt to a deteriorating macroeconomic environment, even if telecoms services are so far demonstrating a good level of resilience.
In this context, Orange 2012 will build upon the success of the Group's strategy and will apply new action plans in order to achieve an ambitious objective for organic cash flow generation. The Orange 2012 initiatives are focused around three priorities: simplifying the customer experience; enhancing the agility with which the Group carries out its business; and ensuring performance that is durable over time.
Simplicity:
To help customers address the profusion of technologies and provide accessible services to as many as possible, Group innovation will concentrate on simplicity, ergonomics and design, as well as quality of service both in terms of products and services and the "customer experience". In this way, France Telecom-Orange will open a new era of "pacified" or trouble-free technology for its customers. The initiatives in this field include a particular focus on patents aimed at simplifying product usage, the creation of a dedicated, integrated design and ergonomics team, generalising usage tests, improving call centre procedures, launching customer care and backup products, etc.
Agility:
against a backdrop of extremely rapid change, the Group will rationalise its offers so as to accelerate its time to market and seize new opportunities. This move to increase flexibility in the business will also entail initiatives to drive further the Group's transformation and optimise its cost structures. Similarly, in light of the technological infrastructure developments (fibre optics, HSDPA and eventually LTE) expected to occur in the coming years the Group will pursue a deployment strategy taking into account the regulatory environment and the speed of adoption in the market.
Sustainable performance:
Orange 2012 also aims to capitalise further on synergies available across the Group's geographic footprint and to complete the roll-out of the integrated operator model: this will include further sharing of networks, information systems and platforms, the extension of innovative initiatives to the greatest possible number of markets and the extension of the Orange brand. The Group will continue to pursue new growth opportunities, in particular in the areas of content, online advertising and e-health. With regard to content, the Group's strategy will continue to be based on differentiating itself from other players in the ecosystem, capitalising for example on its expertise in technology and networks that allow interactivity and personalisation, or its ability to deploy multi-screen services across TV, PCs and mobiles.
Orange 2012's financial ambition is to maintain annual organic cashflow over the 2009-2011 period at a level equivalent to that achieved in 2008 (8 billion euros), based on current macroeconomic forecasts before any acquisition of spectrum. This assumes that investment will remain steady at 12percent to 13percent of revenues. The Group's new action plans should generate up to 1.5 billion euros in terms of annual savings on costs or investments. This will facilitate the Group in achieving its Orange 2012 financial ambition by balancing the negative factors impacting margins linked in particular to the economic, the competitive or the regulatory environments."
Orange Madagascar is a wholly owned subsidiary of France Telecom-Orange
Benefits Offered and Relations with Government
Further development of the ICT sector faces five major challenges-low income levels, an outdated regulatory framework, monopolies, limited human resources and the poor state of road and power infrastructure.
The regulatory system still adheres to the principle that what is not authorised is forbidden. For example, credit card payments over the Internet are not allowed, preventing the development of e-commerce. No electronic signature system has been developed. Voice Over Internet Protocol (VOIP) communications are forbidden. The establishment of an appropriate regulatory framework is now a priority, with contacts between operators and institutions ongoing.
Orange completed its submarine cable project, the Lower Indian Ocean Network (LION) in June 2009 and has connected the cable at Tamatave in the Toamasina region. Funded by Orange Madagascar, France Telecom and Mauritius Telecom, the 1,800km broadband cable links with the existing SAT3/WASC and SAFE cable and has a capacity of 1.3Tbps. It also connects Madagascar with the islands of Reunion and Mauritius, and Orange maintains the new link will contribute to the development of regional cooperation in the Indian Ocean. However, despite the completion of the development, Orange has complained that the Malagasy government has still not completed the necessary legal framework to allow the 'full exploitation of the cable'. It has called on the state to regulate so that it can begin to offer commercial services. Incumbent Telecom Malagasy's (Telma's) monopoly on the fixed line sector was due to end on 30 June 2008, but regulator OMERT has yet to legislate to officially open the market.