Aker Solutions
Company Profile and History
The companies brought together to create Aker Solutions were established in the first half of the 19th century. In the mid-1900s, both Aker and Kvaerner were international corporations with activities in ship building, hydro power, wood processing and other process operations, mechanical workshops and other industries. Through the 1970s, 80s and 90s, they developed their capabilities and experience as suppliers of complete solutions to offshore and onshore oil and gas and processing projects.
On 11 March 2002, the former Kvaerner group and the Aker Maritime group (comprising the oil and gas activities of the wider Aker group) were merged, and started to operate as one company under the name Kvaerner. On 29 March 2004, following a restructuring of both Aker and Kvaerner, Aker Kvaerner was established. On 3 April 2008 Aker Kvaerner changed its name to Aker Solutions.
In Angola the company developed West Africa's most advanced subsea base. Aker Kvaerner group has had representation in Angola since 2000. In 2003 operator TotalFinaElf E&P Angola awarded Aker Kvaerner an order to proceed for delivery of the subsea oil production system for the Dalia project in Block 17 offshore Angola. Worth in excess of NOK 2 billion (US$ 300 million), the scope covers engineering, procurement and fabrication of all required subsea production equipment. Its main activities currently related to the Total E&P Angola Dalia Subsea Production System. The Dalia contract represents Aker Kvaerner's break-through for deliveries in the market offshore Africa.
In 2004 the Aker Kvaerner subsidiary, Maritime Pusnes was awarded two contracts to supply mooring and riser pull-in equipment for a Floating Production, Storage and Offloading (FPSO) vessel located off the coast of Angola. The Aker Kvaerner Angola Base at Sonils was opened in February 2005.
Rua Comandante Che Guevara No 58, Luanda, Angola
Telephone: +244 2 39 29 70, 873 761 79 88 25
Telefax: +873 761 79 88 26
Aker Solutions' businesses span a number of industries, including oil and gas, refining and petrochemicals, power generation and mining and metals. It covers the full value chain for developing new projects, from conceptual and feasibility studies, front end design and detailed engineering through procurement, project management, fabrication, and hook-up to installation, commissioning, and lifecycle and decommissioning services.
The subsea portfolio include: reservoir evaluation services; subsea field development; subsea production systems; subsea trees; subsea control systems; subsea manifolds and templates; steel tube umbilicals and subsea power cables; subsea processing and boosting technologies; tie-in and connection systems; surface and subsea wellheads; marine operations and subsea installation services (SURF); subsea lifecycle service support; and well intervention technologies and services.
Aker Solutions has 4108 employees in the subsea sector and 150 employees in Angola.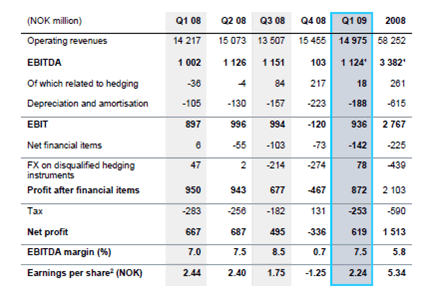 Aker Solutions is one of the world's top four providers of subsea systems and related services. The company is the biggest player in the global steel tube umbilical market.
The company's stated objective is: "to be the preferred partner for solutions in the energy and process industries and the preferred subsea lifecycle partner; build customer trust; and deliver consistently and strive to beat our goals."
Aker Solutions focuses on capacity building as key to the continuous improvement of its competitive position to develop and commercialise new technologies and new solutions. A specific focus is to develop further unique technologies and know-how for advanced drilling and subsea products.
At the forefront of every assignment is its project execution model (PEM), a tool designed to help deliver enhanced efficiency and best quality. It represents one of the most important project execution initiatives undertaken within Aker Solutions. The model encompasses the entire life of a subsea project, from tender and engineering to manufacturing and aftermarket support. It incorporates project management and control of risk. This ensures a consistent and structured approach, utilising the total knowledge and experience base of Aker Solutions. Moreover, it is a mindset and forms the basis for standardising project execution methodology across its diverse business. The model has safety, quality, cost and time as its cornerstones. It provides a foundation upon which successful projects are built.
The Subsea division underwent a successful expansion and restructuring in the autumn of 2008 with the aim of strengthening the range of subsea technologies, solutions and services offered throughout the value chain. As a result, Aker Marine Contractors, Aker Well Service and Aker Geo business units were integrated in the business area, while the drilling riser business was transferred to P&T. As part of its strategy, Aker Solutions also acquired Qserv in July 2008, a leading well service company that operates on the UK Continental Shelf. Through these moves, Aker Solutions has established its Subsea business area as the industry's most complete supplier for advanced subsea solutions, with the ability to serve as a partner throughout the full lifecycle of a subsea field.
New technologies and new products are important requirements for safeguarding Aker Solutions' future competitiveness. The engineering teams work closely with partners and customers worldwide, and have first-hand knowledge of the latter's technology challenges and requirements. This close collaboration initiates ideas and concepts which develop into innovative technology.
That in turn generates high value creation for customers. It also ensures that research and development work is market driven and cost efficient. A typical focus area is technologies for increased production and reservoir utilization and for improved drilling processes. Important priorities in this context are solutions for subsea pumps which permit pipeline transport of oil and gas over longer distances, or gas compression to increase pressure.
Increasing service revenue-through both growth in installed base and a more complete offering of technology-driven services such as well intervention-is also a key focus. Further investments into service facilities worldwide and the rental tool business are additional drivers to achieve this.
In addition Aker Solutions is strengthening its position in the offshore and energy sectors through acquisitions and closer integration of holdings in forward-looking companies in high-margin segments. During 2008 the company has restructured its business in order to strengthen the potential for continued profitable growth through acquisitions worth NOK 2 billion. This strengthens the group's position in well intervention, expand its offshore marine operations and further develop its technology portfolio.
Aker Solutions is owned 40.27 percent by Aker Holding AS of which Aker ASA holds a controlling 60 percent, the Norwegian Government owns 30 percent, SAAB AB owns 7.5 percent and Investor AB owns 2.5 percent. Aker Solutions Angola Ltd is a 100% subsidiary of Aker Solutions.
Joint venture operating entities

Benefits Offered and Relations with Government
The Subsea division of Aker Kvaerner officially opened a new service base in Angola in 2005. The service base support Aker Kvaerner subsea activities in Angola as well as other Aker Kvaerner business streams involved in the Angolan oil & gas industry.
In 2006 Sonangol Pesquisa e Producão S.A. signed an agreement with Aker Kvaerner for the supply of the subsea production system at the Block 4/05 - Gimboa field offshore Angola. The total contract value for Aker Kvaerner was approximately US$ 68 million. It was the first offshore field Sonangol developed as operator.
Project are mostly managed from Kvaerner Oilfield Products offices in Oslo, Norway but significant parts are handled in Luanda, in the offices of the AK&S joint venture between Aker Kvaerner and the Angolan engineering company Soapro. Furthermore, manufacturing of some manifolds and related seabed support systems are carried out in the Lobito Sonamet yard, a joint venture between the Angolan national oil company Sonangol and the offshore service company Stolt Offshore.
In 2008 Aker Solutions was awarded a contract by BP for the delivery of subsea umbilicals to the oil company's PSVM ultra-deepwater field development offshore Angola. Initial contract value is approximately NOK 360 million. The contract is for the manufacturing and delivery of 48 kilometres of steel tube umbilicals. The dynamic section of the umbilicals will be made using Aker Solutions' patented carbon fibre rod technology, which is developed specifically for deepwater and ultra-deepwater conditions.