Online Seminar "Regionalism in the Pacific: Melanesian, Micronesian, and Polynesian Perspectives and the Future of the Region"
* This online seminar will be held on "Zoom Webinar". Japanese-English simultaneous interpretation will be provided through the Zoom Language Feature. Please make sure that the latest Zoom app is installed on your PC or mobile device.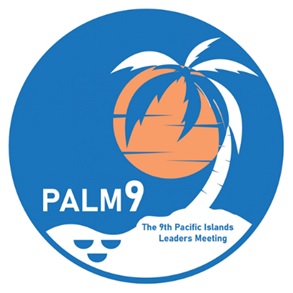 This seminar is a certified event of PALM9 authorized by the Ministry of Foreign Affairs of Japan.
Pacific Islands Leaders Meeting (PALM) is a leader's summit between Japan and Pacific Island countries held every three-year. PALM, firstly held in 1997 in Tokyo, aims to strengthen the regional, economic, and diplomatic relations between Japan and Pacific Island countries. IDE-JETRO has organized seminars and symposiums along with the summit to disseminate knowledge and analysis of the Pacific region to raise public awareness.
The significance of this year's PALM is that this is the first PALM after Micronesian states declared the withdrawal from Pacific Island Forum (PIF), a regional body to influence on all regional matters. This issue would affect a wide range of regional and international issues, including security, migration, and environmental issues. Against this backdrop, this year's seminar will focus on Pacific regionalism to discuss its characteristics, prospects, and possible future relationships with other regions.
June 29, 2021. (Tuesday) 15:00-17:00 (Japan Standard Time)
*The seminar may extend beyond 17:00 due to the discussion.
Time

Lecture Theme

15:00-15:05

Opening Remarks
Shinya Imaizumi (Director, Global Studies Group, IDE-JETRO)
15:05-15:35

"The Pacific Regionalism: Understanding the Present and the prospect of Future"

Takehiro Kurosaki (Lecturer, Tokai University)

15:35-15:55

"Polynesia and the Pacific: Relationship with Australia and New Zealand"

Takuya Kitahara (Visiting Fellow, Waseda University)

15:55-16:15

"Micronesia and the Pacific: Palau's Relations with the Philippines"

Izumi Chibana (Researcher, Low and Institution Studies Group, IDE-JETRO)

16:15-16:35

"Melanesia and the Pacific: From the Regional Power's Perspective"

Noriyuki Segawa (Professor, Kindai University)

16:35-16:40
Break
16:40-17:00
Discussion and Q&A (Moderator: Shinya Imaizumi)
Japanese with English interpretation (simultaneous)
Institute of Developing Economies (IDE-JETRO)
Contact:
Outreach Event Division, Research Operations Department, IDE-JETRO
E-mail: sympo-sc