Discussion and Exchange Views
Trade and global supply chains: Policy for compliance to regulations and private standards in developing countries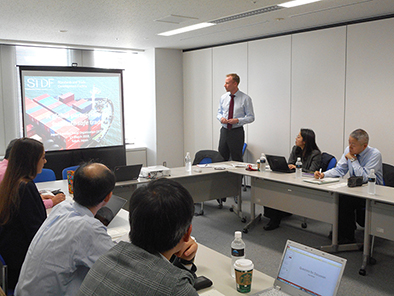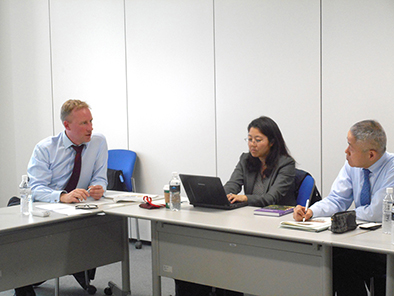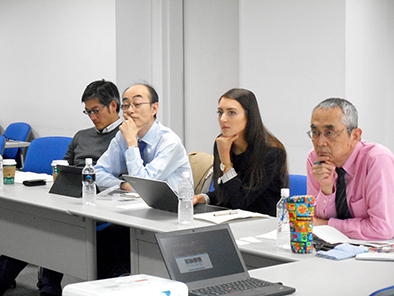 Date and Time
March 13, 2018 (Tuesday) 14:00-16:00
Venue
Japan External Trade Organization Headquarters 9F meeting room
For developing countries, trade in food and agricultural products creates a platform to support economic development and grow incomes. Yet, integrating into the global trade force and gaining market access to higher-income countries can prove challenging for emerging economies, especially when faced with food safety, animal, plant health, and sustainability requirements. Mr. Melvin Spreij, Secretariat Head of the WTO's STDF (Standards and Trade Development Facility) visited IDE and JETRO headquarters on March 13, 2018. Members of IDE, JETRO, and partnered researchers met to learn further about STDF work and discuss regulatory compliance practices in developing countries as well as issues related to the recent emergence of private governance within food sectors.
Despite the insurmountable costs and capability needs for public regulations, there is a supplemental option for countries determined to compete in global markets—private standard schemes. While market access is the primary motive to adopt private standard schemes, questions emerged during the dialogue on how countries can better adopt such schemes while in different stages of development. As the discussion came to a close, it was clear there is still much work to be done in creating a system where both public and private food standards work cohesively in promoting international trade. Together, these schemes play essential roles in unlocking trade potential for developing countries and equally, in mediating growing consumer qualms related to food safety, quality, and origin.
(Summary by Jillian Correia)
【Related Publications】
Etsuyo Michida, John Humphrey, Kaoru Nabeshima
Meeting Standards, Winning markets: Regional Trade Standards Compliance Report East Asia 2013. 2018 report, forthcoming.
【Related Research Projects at IDE】